Andrew has been to Kharkiv and met the ladies here. And he sent me this mail telling his thoughts as of a foreigner about why he is looking for women here. I think it will be useful to read it to anyone who is on the path of looking for Ukrainian women / Russian brides in Ukraine or Russia:
—-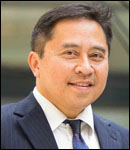 Happy New Year Sergey,
I wish you and your family, health, prosperity, love and peace.
Thank you for your excellent service during 2020.
It was my goal to find an stunningly beautiful Ukrainian lady in 2020, unfortunately COVID 19 was an unexpectedly tough challenge. However, a new year, means new chances.
The correspondence with the ladies was and continues to be one of the highlights of my daily life.
They have humor and I always have good and happy emotions after the chat or letter exchange.
There are some (unspoken) questions that come up reguraly, which I would like to answer.
Q1 : How does a first meeting look like?
It is in a restaurant or can be held at the office of UFMA agency, whatever her preference might be…
The duration can be anything between 15 minutes (a coffee) or several hours (dinner)…
The safety, comfort and happiness of the lady is important to me.
I have registered at a marriage Agency to find a future wife and her well being is important to me.
However action speaks louder than words.
You can recognize a man by his actions less by his words.
Therefore the lady will experience that her happiness and security are my number one priority.
The strongest relationships are made by husband and wife who see a marriage as a place to give rather than to take.
Making my gorgeous Ukrainian lady smile makes me very very happy.
Q2: Are you corresponding with more than 1 lady?
The correspondence is important, however it cannot replace a meeting a person.
Maybe we are not a match when we meet each other for the first time live, face to face.
I understand that a lady can perceive this as being dishonest and does not want to continue the communication. I understand and respect that, this first stage, is what it is, to get a first impression, nothing more nothing less. I invest holidays and travel 5000 km…
Q3: Why do I want an Ukrainian lady?
Tastes, preferences are 100 % subjective…
As an example, here is one link with a list of 18 countries with the most beautiful women.
On place number 2 is Ukraine, Number 1 is Brazil, of course I do not agree with the article.
If some other man looks at this example ranking, he will not agree with the list or my opinion.
In the end, Beauty is in the eye of the beholder, a modern translation of Shakespeare.
Shakespeare 1588:
" Good Lord Boyet, my beauty, though but mean,
Needs not the painted flourish of your praise:
Beauty is bought by judgment of the eye,
Not utter'd by base sale of chapmen's tongues"
Furthermore have a look at the brief description of Russian and Ukrainian ladies, you may find it funny or negative or have a different opinion:
Russia
Their accents mixed with their national love for vodka is a match that very few people can truly resist, right up until your liver gives up.
Ukraine
Ukraine was actually voted as having some of the most beautiful women in the world. They're unexplainably pretty, and the fact that Mila Kunis is from here is also a plus!
My future daughter inherits the beauty of my gorgeous Ukrainian wife.
I already have a name for my future daughter, it is Rebecca or Abigail.
Rebecca means: union, bond, link.
Rebecca is known for her beauty, strength and kindness, she is quick to help others.
Abigail means: pride and joy of her father.
Abigail is known as a fearless woman, a quick thinker and an excellent communicator even under circumstances of extreme stress and danger…
Happy New Year,
See you soon!
Andrew
New at UFMA? Sign Up for FREE
and get 5 unique Bonuses >>>>>