Do you know why there are no ugly women among Ukrainian girls!?

Once one smart guy said that there are no ugly women – only those who don't look after themselves. Ukrainian ladies take care of themselves well and here is what they are experts in:
• clothing;
• makeup;
• body shape;
• style and taste.
Read this article to know how Ukrainian girls work on these points.
1. Clothing.
Ukrainian girls don't try to blindly follow the fashion, latest trends, to follow the will of famous designers and followers of a particular style. They just gently and skillfully pick up clothes for themselves in their unique way. The color scheme of their wardrobe is meant to meet their everyday makeup, the color of eyes and hair, and even smallest accessories and jewellery.
2. Makeup.
Ukrainian women manage to create a makeup in such a way that their faces don't lose naturally rich colors. They love different styles, but each new one fits with an overall image and is not aimed to cover up defects, but to reveal advantages. See more about mentality of Ukrainian women: http://www.ukrainianfiancee.com/aboutukrladies.htm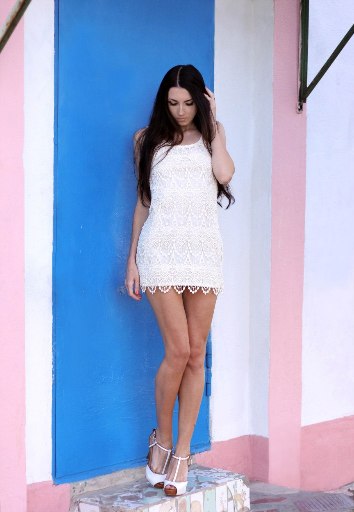 3. Body shape.
Most Ukrainian girls are happy to go for a workout in a fitness club: they have strong awareness of the importance to maintain a good body shape. For this reason the girls from our country often look younger than they really are. They look for any opportunity to improve their physical conditions and maintain their proper nutrition.
4. Style and taste.
Ladies from Ukraine consistently (I would even say that methodically) visit exhibitions, displays and demonstrations that are focused on fashion, style and design. This means that they are always aware of the newest solutions from the world of beauty. Of course, they choose suitable things for their own type of appearance, but their arsenal is always rich and refined.

New at UFMA? Sign Up for FREE
and get 5 unique Bonuses >>>>>