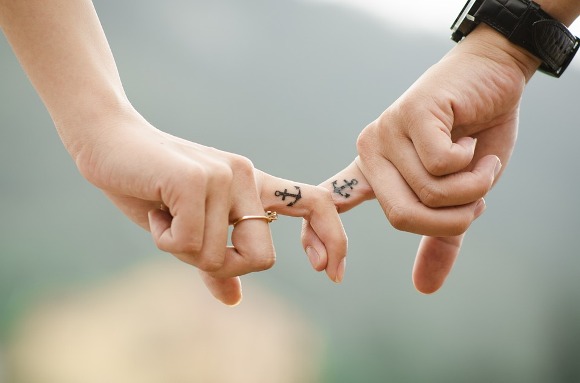 Some people are wondering if it is possible at all to handle the remote relationships. But in the current times the majority of relationships is started online. After some time they grow into successful offline relationships. So, what are the tips and hints to help your online relationships grow into something bigger and help you handle them until you meet in person?
1) 💏Communicate Often
Emotional closeness between people depends on the frequency, the duration and intensity of communication, so try to communicate every day if possible. It is best to set aside a certain time for this, which will be convenient for both of you and will give you the opportunity to fully talk with each other, without being distracted by extraneous matters.
2) ⛺Send Each Other Photos and Videos
We receive almost 80% of the information when communicating non-verbally, therefore, in long-distance relationships, it is especially important to be able to see the face of a loved one more often – his facial expressions and lively emotions, to be charged with his mood. This way you can maintain an emotional connection with your partner. This will allow you to better understand what state she is in now and what feelings she really experiences, as well as to track the appearance of negative trends in relationships in time and manage to work them out in time.
3) 🖐️Support Each Other
When a loved one is far away and you do not have the opportunity to see him and feel support, you can become psychologically vulnerable: you begin to react more painfully to criticism, it is harder to experience difficulties at work and you easier get upset over small things. And all that because of the fact that it is important for every person to feel loved and understood. Therefore, try to compliment your partner, rejoice at his achievements together and not criticize for his mistakes. Support the person with kind words: I believe in you, I love you, we can handle it, you will succeed, you are great, etc. This will help her feel your support and care.
4) 📅Define the Common Plans for the Future
Partners must understand exactly how they see a joint future. Do their views on parenting and family coincide? Where would they like to live? Do they have common goals? Are the professional ambitions of one running counter to the desires of the other? Without this understanding, it is simply impossible to build strong relationships that will last for a long time, especially at a distance.
5) 🎁Send Each Other Gifts and Make Small Surprises
The presence of delivery services allows you to pleasantly surprise your loved ones even at a distance. You don't have to spend money on expensive things. Sometimes a bouquet of flowers or sweets for tea is enough to make your soulmate happier.
❤️If you are still not a member of UFMA, please create a profile here and get 2 Free email credits to talk to the ladies right now: https://www.ukrainianfiancee.com/register/
New at UFMA? Sign Up for FREE
and get 5 unique Bonuses >>>>>