Meet a charming woman, who worthily represents Ukrainian brides at UFMA. Her name is Elena. This name is a variation of the ancient Greek name Helena and means that its owner shines like the sun. And Elena really does. See the photos to make sure!

Her date of birth is February 22, 1980. Ukrainian brides, who are born in this chill for Ukraine time, have strong health and hardened character.
Elena's zodiac sign is Pisces. That means she is a delicate and kind person. She is like a porcelain figurine that you want to protect and cherish.
Ukrainian brides believe in real, all-consuming love, their habitat is the ocean of feelings. They are very emotional and romantic, sometimes it seems that they are not even belong to this era. Elena repeats all these traits.

And Elena like any typical Pisces sign always strives to find a good partner, and the way to this is often thorny, but she will never give up.
Elena has no children but like a lot of Ukrainian brides she can be a good mother. High level of her personal development is proved by her education degree of MBA. Now she works as a shop assistant, thus she's certainly very competent in shopping.
Being Christian she respects traditions and customs of her nation and is glad to get to know new culture. With the height of 162 cm and the weight of 52 kg she shows off a good body shape. Elena's hair color destroys the stereotype about blondes as she is quite smart woman.
And how her chosen clothes and makeup blend in with her eyes color which is brown! Except this advantage, smoking is under interdiction for her, drinking is possible if it fits a situation.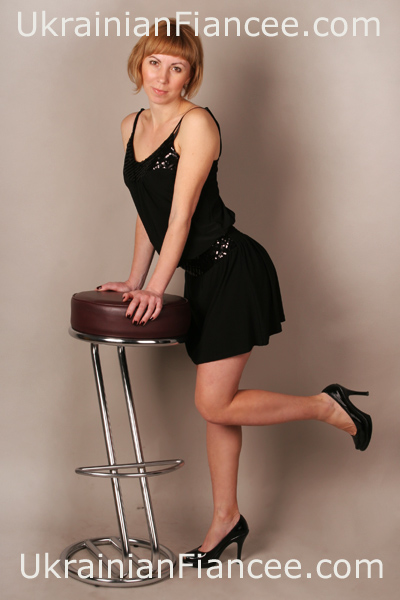 So, Elena is one who definitely deserves your attention. You'll see how she will defend the honor of beautiful Ukrainian brides through closer acquaintance with her.
See more nice photos of Elena #329 and contact her here: http://www.ukrainianfiancee.com/profiles/329.html