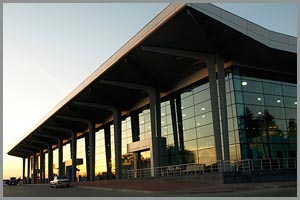 As of the 28th of September Ukraine has opened the borders for foreigners after the 1 month ban.
What are the conditions to enter Ukraine without any problems?
1) The first and most obligatory thing you MUST have to enter Ukraine is the COVID-19 insurance, which is covered by one of the Ukrainian companies, that fully cover the possible treatment of COVID-19 disease.
You can get the insurance here. Our clients have already tried this company and it works very well and they give the insurance information to the Ukrainian border control automatically. You can purchase this insurance remotely:
https://www.oberig-sg.com/foreigners-for-entry-to-ukraine
2) If you are coming from a country with high level of virus spreading (red), you also need a negative COVID-19 test, which was done not later than 48 hours prior to your arrival to Ukraine. Please note that it must be a PCR test.
If you are coming from a country with a low level of virus spreading (green), you don't need to have a test, you can just have an insurance.
Please check the current list of countries on the official website of Ukrainian Ministry of Health:
https://moz.gov.ua/article/news/informacija-schodo-kilkosti-aktivnih-vipadkiv-covid-19-na-100-tis-naselennja-stanom-na-?fbclid=IwAR2vYHX9y9RKjXvoI8wVeHFuh58KVnobalHCyOgGdRX1PILtxqSjHm8WrQE
Ukraine is now in the green zone, the level of virus here is low. Everything is working here as normal, there are no quarantine measures according to businesses or else.
Once you have any additional questions, please write to us and we will answer them additionally.
support@ukrainianfiancee.com
Stay healthy and strong!
Sincerely,
Sergey
UFMA