What do Russian brides really want? And why are they still more and more eager to marry a foreigner? Foreign men repeatedly ask this question.
There are three main criteria that Russian women want to see in men. And they find them in foreign men. We do not say that Russian men are bad, but more and more often Russian brides face the problem of loneliness or male alcoholism. In Russia there are a lot of divorced women who independently raise children, and their men do not take any part in the life of the child.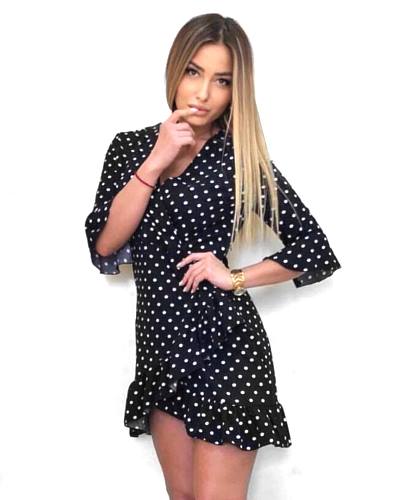 Russian women have to bear the whole burden of being on their fragile shoulders, to earn and do housework, to raise children. But they wish their man to participate in all these processes.
Russian brides are often more intelligent, attractive, sincere and hardworking. So they are eager to meet men who will appreciate and love them in the real world. And foreign men in the opinion of girls are more capable of this. Many foreign men think that girls are only interested in the financial side of the issue, and not true partnership and love relationships. But don't lump all women together. Yes, of course, financial stability has never been superfluous, but not a fundamental factor. Although a man is the getter, and a woman is the keeper of the household. Many Russian girls like to be a housewife and wait for her husband from work to dinner, cooking many different delicious meals. To spend the weekend with him, to bring up the children together. Russian brides are sure that foreign men more responsibly approach the issue of the family. That is why, more and more often they get acquainted and marry foreigners.
The first and very important for real Russian girls is responsibility in a man. Responsibility is inherent for people of more mature age, that's why girls want to see a reliable, mature man next to them. A man with whom, she can feel herself like a little girl. She will be confident that can rely on him in any matter. A wise, mature man will always find a way out of any situation. He knows life.
The second thing that attracts Russian brides is sincerity. Mature and successful men understand perfectly that sincerity and honesty in relationships are of great importance. They know that lies and deception will not lead to anything good. And in European countries, as well as in America, , men begin to think about marriage closer to 40 years. At this age he is established, wise, understanding. He wants to meet the right woman, with whom he will go to the end together.
The third thing, which is important, is strength, both physical and moral. Any woman wants to see a man next to her, stronger than her, making important life decisions. Foreign men marry in order to take care of their woman, to love to pamper her. To spend together as much time as possible, to have common interests and engage in favorite things together. They do not pursue the goal of using a Russian bride for washing, cleaning, cooking and sex. First of all, they want to see a close person near, a soul mate. As they say, to be with her in sorrow and in joy.
Continue reading here: www.ukrainianfiancee.com
Appreciate sincere feelings and relationships if you have them, and if not, then faster go in search. After all, real feelings are so necessary and beautiful. Love and be loved and no matter what your nationality is and how old you are, feelings either there are – or there are not.
New at UFMA? Sign Up for FREE
and get 5 unique Bonuses >>>>>