Today we have a pleasure to introduce to our clients one of the most charming Russian brides – Natalya who is waiting for her Destiny with great hope in her heart.
She feels that she has a lot of love, tenderness and care to give to the man of her life and she looks forward to the day when their eyes meet. ❤
➜ Please see Natalia's profile here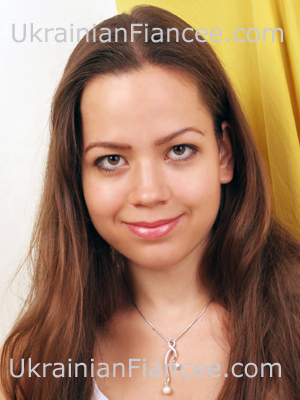 Natalya is a sincere and open person; first of all she appreciates honesty and reliability in relationship and she expects the same from her life partner. Her motto is to be and not to seem to be; these words speak for themselves. She always keeps the given word and she values this trait in other people. ☀
Natalya is a professional dancer and choreographer; she takes great enjoyment in dancing, this is her biggest passion. She is also a dancing teacher: she gives classes on modern dances to kids as well as to adults. She likes this job because she is a creative and very sociable person and she easily finds her ways with her learners of all ages. If you have the same passion for dancing you might make a wonderful dance couple one day. ☼
Besides Russian brides, Natalia is a student of biology department and she likes this choice of her future occupation because she considers biology one of the sciences of future. She is very much into modern researches especially on genetics and molecular and cellular biology. She is sure that this science still conceals a lot of great secrets which her and future generations are supposed to discover.
Natalya considers herself a multifaceted personality and she is sure that she can always find a topic to keep up an interesting conversation with all kinds of people. She is calm, romantic and composed but when needed she can be very active, energetic and pragmatic too. Natalya believes that self actualization is very important for both man and women and she always tries her best to develop her talents and skills; she often attends various master-classes and workshops for that. She also likes visiting different kinds of exhibitions and art galleries.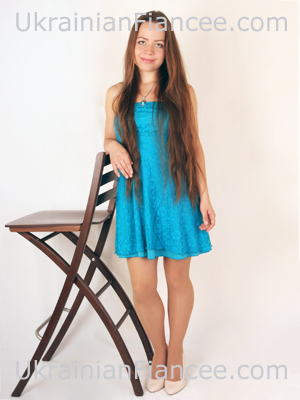 Natalya is fond of travelling; she has been to Poland and she liked that country with its rich and old history a lot. It inspired her for other trips and now Natalya dreams to see more European countries and one day to visit some exotic Asian countries too.
Natalya as many Russian brides and Ukrainian girls a fan of music; her tastes range from classics to rock, so if you love music too it won't be a problem to find something in common to listen to. Sometimes she sings too and you can try to make a nice duet if you also have a good voice.
Natalya loves animals and has a small dog; she like planting flowers and she has a lot more to tell you about her passions, plans and dreams if you write to her.
Russian brides are looking for a reliable man with a kind heart and good sense of humor, so if you recognize yourself in that description don't hesitate to send a letter to Natalya!
➜ Click Like below to share this article please!
New at UFMA? Sign Up for FREE
and get 5 unique Bonuses >>>>>