Just look at her, what a charming creature. Her blue eyes are so tender, and these fair-haired hair, she's just a nymph. Girl Inna with a charming smile and an open heart. On our Russian matrimonial site, you will definitely meet your mate. Maybe it's her? You must know this wonderful, sweet creature, closer and better.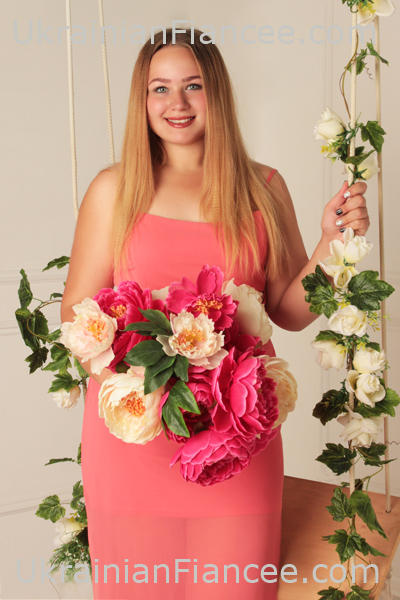 God sent us this lovely girl to make you happy! And it is true. She is so beautiful in her 22 years. She is so young and romantic. Unsuccessful marriage fortunately did not ruin, this beautiful soul of a charming girl. Inna is also full of energy and love. So she turned to the Russian matrimonial site to meet a reliable good man, preferably older. She is sure that foreign men are more serious about marriage. She is happy with everything beautiful and kind, a very smiling and positive girl. Even her favorite color is yellow! The color of the sun and positive energy.
She is very gentle colors in clothes, in tandem with her blue eyes, looks very charming. Inna lives in Kharkov, she is very young herself, but already brings up her son. His name is Timur, he is a wonderful child, she loves him very much. Filling the questionnaire at the Russian matrimonial site, she proudly wrote "I have a son!" Inna gives him enough time. She works at home. She makes gift compositions from flowers, very different ones. She has a taste and skills in this delicate and painstaking business. She likes her occupation.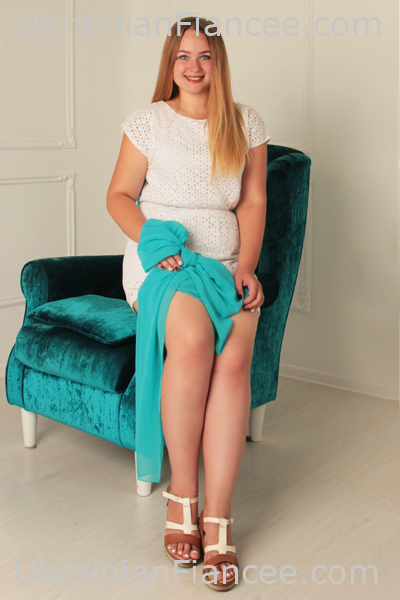 Inna likes to walk on the street, despite any weather, and in the rain and snow or in a sunny day. She is also very touched by walks in the park. She also loves the sea at sunset. At this time, it is in a very special and wonderful way. Inna is very romantic, gentle, intelligent and pretty girl. She dreams on our Russian matrimonial site to meet her man. And at it all will turn out. Such a beautiful person must be happy!
Inna's favorite film is: "Fall in love with me if you dare". Well, of course, the film is about love, so full and positive. She likes to watch positive, romantic films and a lot of music. Inna also has a favorite song. This is Alexey Glyzin's song "You're not an angel". The beautiful words of this song make the heart rejoice and tremble with love. Inna likes to travel, but so far it was only within Ukraine, in many parts of the country and in Belarus. At home, her cat lives, her name is Moley, the breed is a Briton prickly. Moley is only six months. Moley is a wonderful kitten.
This girl was born, of course in the summer! She is as warm and benevolent as the sun. She is a cancer by her horoscope, and her element is water. That's where so much energy and tranquility are in her. Inna does not like quarreling and swearing, she is a clean and open person. In addition, Inna learned to cook! At the Russian matrimonial site there are girls of different professions, and each in its own way is important.
Read more on our website
Dear men, going to the Russian matrimonial site, see how you can smile happiness! Lovely girl Inna, who loves cooking, and she herself is a charm! Do not miss the chance to get to know her. Inna will give her preference to a man kind, decent, serious and without bad habits. A man who will love her all the heart, and guard against all kinds of bad weather. A man who knows how to take responsibility for his actions.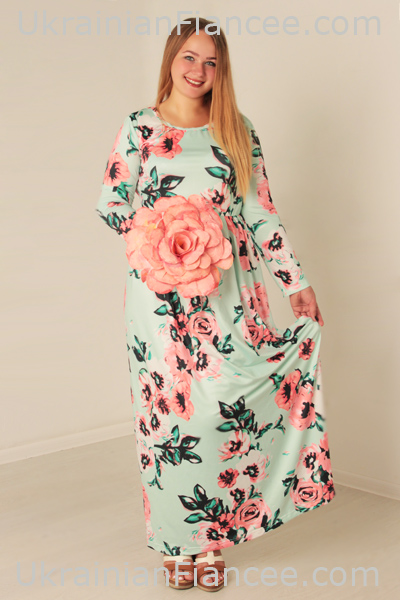 He will meet her at the Russian matrimonial site. In return, she will give him all her love, and tenderness, and devotion. But in fact they are very important qualities.
New at UFMA? Sign Up for FREE
and get 5 unique Bonuses >>>>>