Everything is possible when you want it! Katya, an adorable Russian brides, is sure about it. Indeed, many things in life depend on our own will and determination.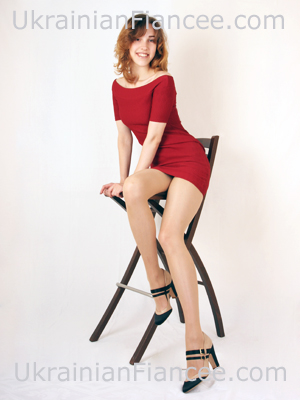 For instance if you want to meet a good and devoted life partner and to create a loving traditional family it's so easy to make the first step towards this dream… You can get in touch with Katya and start learning more about each other.
Katya is a very sporty girl; she can't imagine her life without physical activities and especially without dancing. She has been doing ballet and gymnastics since her childhood and now she has her own private dancing studio teaching people personally as a dancing coach. She says that dance is a special thing for her; it's the whole universe where one can express his heart, his feelings and emotions and Katya is happy to be able to help others acquire this great art. Would you like to be Katya's partner on the dance floor? It could be an exciting experience to be with Russian brides dancing.
Katya is gifted in language skills too. She is about to finish her studies at the faculty of foreign languages of the university. She speaks good English and French. Katya doesn't know if she will make it her main profession but this knowledge lets her feel free and comfortable when she travels. And Katya is a fan of travelling; she has been to Turkey, Slovakia, Egypt and France and she dreams to discover more countries. But she hopes with all her heart that on those future trips she won't be alone anymore.
Katya is a very positive and friendly person; she likes active and healthy life style and she is a lady of many accomplishments. She is fond of music and she often goes to concerts. She is a fan of cinema and follows the latest novelties in that field. Katya is an energetic and active lady but sometimes she likes peaceful and quiet evenings spent at home with an interesting book. It would be much more pleasant though to read this book aloud for someone special and exchange thoughts about it later Katya says with a smile.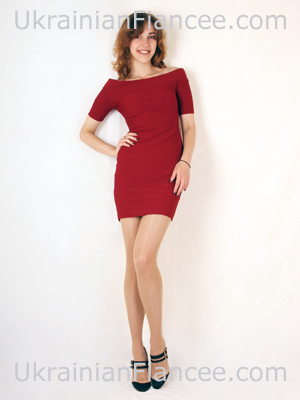 Katya is a house-proud lady and her home is always clean, tidy and ready to welcome guests. She is a good cook; she prefers Georgian and French cuisine and she is really great in cooking some dishes. She can also surprise you with various delicious desserts.
She starts her mornings with a stroll with her little friend, a cocker spaniel Ronnie. She says it's wonderful to have a good walk from the morning, watching the city waking up and listening to the music in her earphones. But she would be really happy to share this lovely start of the day with a special person as well as the whole life. Do you wish the same?
Try your chance and write a letter to Russian brides! Your future happiness depends only on your will and courage to open a new page of your life!
New at UFMA? Sign Up for FREE
and get 5 unique Bonuses >>>>>