As usual, the opinion of blondes is that they are girls for beauty! Barbie, who is talking and real. We want to tell you on the example of Irina that Ukrainian girls, unusual blondes, and with a zest))). They are smart and beautiful, Everything really depends on the person, and not on the color of the hair.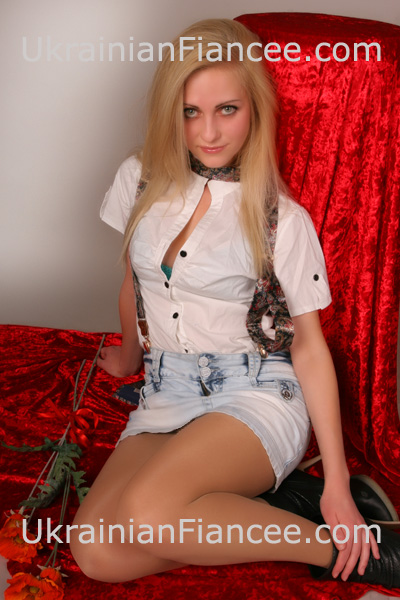 So get acquainted, Irina, a beautiful, slender blonde, with a beautiful soul and a beautiful character. She is a kind, good, sympathetic person. Despite her hair color Irina is serious and honest. She is friendly and unselfish. Loves people and likes to help them. Even the profession, she chose the appropriate one. She's a medical professional. Oh, you can not imagine, friends, how Irina goes to the white nursing gown !!! He adds even more to her beautiful image of some kind of purity and innocence. I think it's worth seeing it myself. So come friends, get to know this charming blonde. Still pay attention to her deep, bottomless eyes. They are very sensual and sexy. Irina has a beautiful figure and sexy legs. Her weight is only 110 pounds, she is like a fluff light. Yes, thanks to parents, it has a natural beauty, but it also supports a healthy lifestyle. Almost every day she attends training in the gym or in the pool. Frequent workouts give her a lot of energy and a good mood.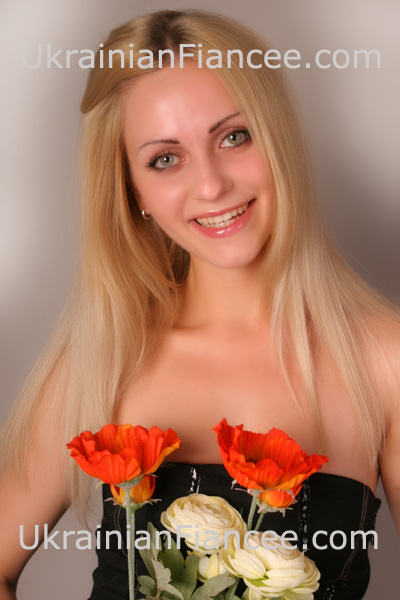 Irina always knows what she wants. Irina knows how to behave in the hands, in her words and deeds can be weighed. Sometimes, of course, in certain situations, it can be aggressive. There are a lot of common sense in her words and deeds. It has its own opinion, delicate taste. She devotes much time to self-development and education. http://www.ukrainianfiancee.com/profiles/272.html Can master several professions, learn English. She has a lot of hobbies. In addition to sports, she likes photography and design. She does everything slowly, but thoroughly. He thinks it's right, if something does, then it's good! Her judicious inner balance allows her to get along well with people. Thanks to her inner qualities Irina knows how to be a good wife and a good person. In addition, it is delicious and good hostess.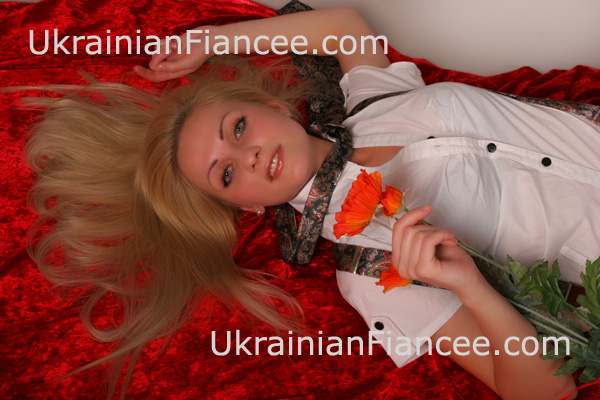 Now Irina is seriously studying English, because she knows that her other half lives somewhere far away and must be found. She believes in true love and the fact that two people are destined for destiny, only it needs to be found. Here Irina also turned to us in an agency Ukrainian Fiancee Marriage Agency (UFMA), to be closer to her dream. Our company tries to make people happy, so that many have the opportunity to meet their people. And this dazzling blonde is so sexy and beautiful that it attracts the looks of men. She has very beautiful photos. She is so graceful and feminine. Her big eyes burn with passion and fire.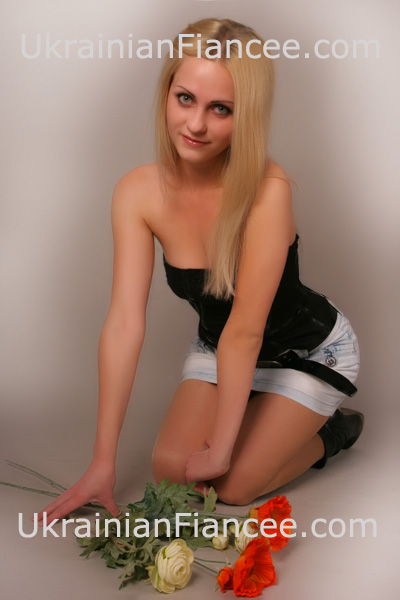 Irina wants to meet a decent, good man with a strong character. A good serious blonde, is looking for a kind-hearted serious man to create a warm relationship together. Looking for someone who can devote time to a family who wants to have a family and is motivated to do so, with serious intentions. Irina is not afraid of age and cultural differences, she thinks that people's hearts will match, despite such differences.
New at UFMA? Sign Up for FREE
and get 5 unique Bonuses >>>>>