The first date is always so exciting for both a Ukrainian girl and a man. Both partners are worrying what to wear, how to look, to be liked even more. You want to be better and more beautiful than others, to smell good. Again, you are worried about what you will say, how the conversation will go, in general, your thoughts are messy and you are on the verge of a nervous breakdown. But do not so exacerbate and worry, everything will be as it should be. And the main thing is to prepare well.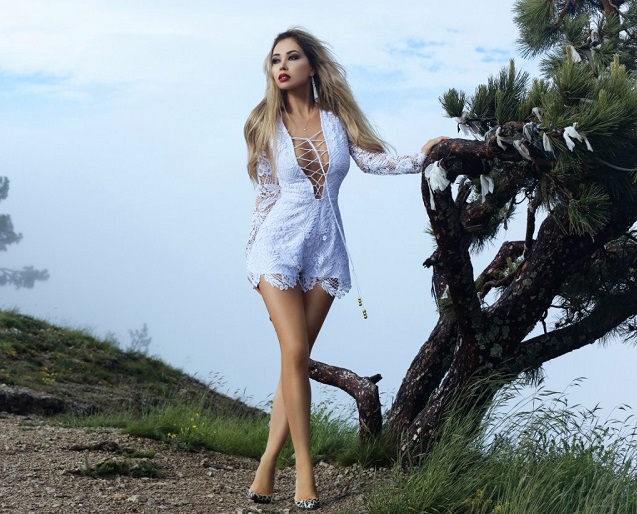 You can figure wardrobe and appearance out by yourself, because recommendations and advice with respect to these matters are not always appropriate. The main thing is the dress of a Ukrainian girl should not look too provocative, and a man is neatly dressed. Every person already knows how to look better. But, we want to give you some ideas how and where to spend the first date.
1. So, the first idea: A date at sunset. Try to choose a place so that the sunset can be seen from there. This will give your date incredible romance. It can be a restaurant with large windows, perhaps somewhere outside the city, or a small cozy cafe with a terrace. If you are a skilled entertainer, then you can arrange a small picnic in nature. Sitting by the lake with a glass of wine, leading a sweet conversation, while watching the sunset and your charming Ukrainian girl! What could be more romantic !!?! Only the sunset in Greece on the island Santorini.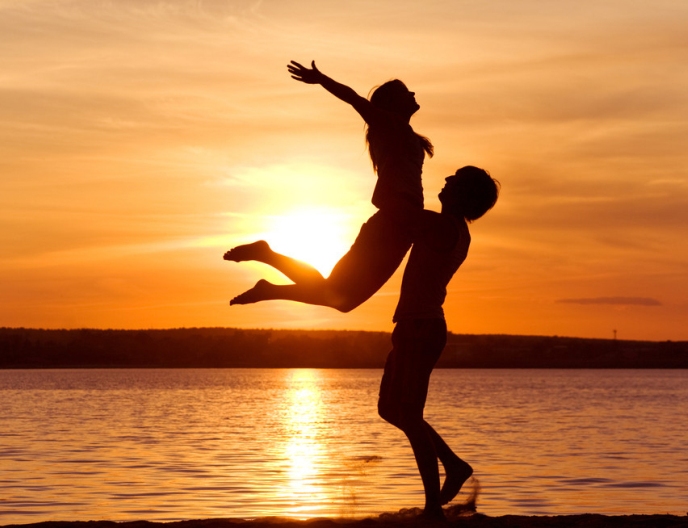 2. The second idea. Dates on the roof are believed to be very popular these days! It feels like you are away from all people and there are only you and your Ukrainian girl nearby. No one disturbs you, does not distract you, you can observe the bustle of the big city and other people from above. And you are on the island of your happiness.
3. The third idea. Your date can be easy and effortless. If you are dressed appropriately, then you can simply eat ice cream and other sweets while strolling in the park. A well known fact that sweets, and especially ice cream, create feelings of joy and pleasure. So you can find out what your Ukraine girl likes, what her taste preferences are. And there can be a million topics for conversation about sweets and ice cream.
4. The fourth idea is to have a picnic under the stars! Of course, offer this idea while the weather is appropriate. Be sure to warn your Ukraina girl about this, so that her outfit matches a picnic. Surprises, are certainly laudable, but if she wears a dress and high heels, having spent before a lot of time in the salon on hair styling. Believe me, she will not appreciate your efforts, as a Ukrainian girl will simply not feel comfortable. A picnic under the stars by the fire is mega romantic. Especially in mid-August, when the starfall is passing and you can look endlessly at stars, and make wishes for falling stars.
5. The fifth idea is very funny, but if you and your companion adore singing and having fun from the heart, why do not you have a date in a karaoke bar? You decide that this is insane, as for the first date, but, why not. If both of you like it very much, and you sing perfectly. You can sing a duet or just sing along. After all, common hobbies and interests make people very close. And you already have it – it's so wonderful.
Continue reading here: www.ukrainianfiancee.com
Remember, ideas can be very different, most importantly, they should be interesting and memorable. Then you will have what tell your grandchildren about! )))
New at UFMA? Sign Up for FREE
and get 5 unique Bonuses >>>>>